Moreish Protein Cookies Are Only A Bake Away With These Handy Tips And Recipes
Waffles, baked oats, smoothie bowls; name a sweet treat and the chances are we have a guide on how to make its protein-packed counterpart. But going through the inventory, we noticed we're missing arguably the best post-workout sweet treat; the protein cookie.
Many will buy their protein cookies pre-made, wrapped, and ready to be unleashed the moment their last set is done. Making your own though not only allows you to closely monitor the ingredients added, perfect for those counting their macros all the way to fitness glory, it's also much more satisfying, especially for your taste buds.
One person who makes a mean protein cookie is recipe developer and creator of the vegan food blog For The Utter Love Of Food, Laura Davis, who was kind enough to pass on her sterling expertise along with her recipe for an utterly scrumptious hazelnut and chocolate protein cookie for you to bake at home.  
How To Add Protein Powder To Your Cookie Mix
First things first, choose your favourite vegan protein powder and find a cookie recipe that will compliment this flavour. Adding protein powder to a cookie mix changes its structure quite a bit, so if you're not careful you can end up with quite a dry dense cookie. Thankfully, this is easily remedied though with a few considerations:
Start by replacing 20 percent of the flour content with protein powder.
When adding protein powder to a cookie mix you will likely need to reduce your overall flour content by 10 percent. So, for example, if the original recipe called for 100g flour and you want to make protein cookies, go with 20g protein powder and 70g flour.
Creating your own protein cookie mix is a little bit of trial and error, especially if you are trying to adapt your favourite regular cookie recipe to a high protein version. Start with the guidance above in terms of your flour to protein ratio and mix up your cookie dough. Once mixed, assess whether you think it might be too wet or dry (or just right). If too wet, add a dusting more flour. If too dry, add a splash more dairy-free milk until you get that familiar cookie dough consistency.
If you are picking a protein powder that is flavoured you will want to account for this. For example, if vanilla flavoured, you will not need to add additional vanilla extract to the recipe. If chocolate flavoured, you may want to cut down or remove the quantity of cacao.
Making Your Protein Cookies Plant-Based
Cookies are easy to make plant-based with a few simple swaps:
Swap regular milk for a dairy free version. Just pick an unsweetened version for your bakes to avoid adding additional sweetness (unless this is intended) and pick a regular plant milk variety i.e. not a barista version, as these have additional oils and emulsifiers in them to help the milk foam that you won't need in a cookie mix.
Swap regular butter for a dairy-free version or use another substitute fat that is solid at room temperature like coconut oil. Just consider that this is likely to add a coconut flavour to your cookie, whereas as a dairy-free butter tends to be flavour neutral.
If the cookie recipe you are trying to adapt has eggs, these can be swapped out for ground flaxseed or chia seeds in a ratio of 1 tablespoon to 3 tablespoons of warm water. Just leave this to stand for 15 minutes until thick and gelatinous. 1 tablespoon of chia/flaxseed will replace 1 egg.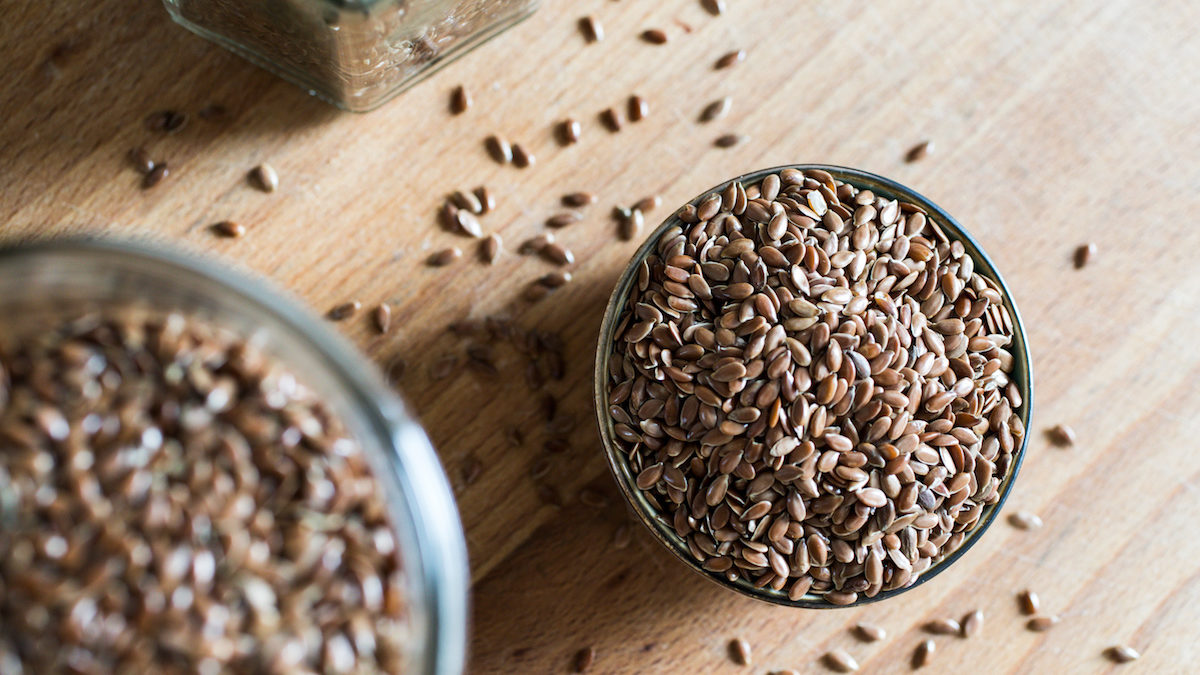 How To Make Laura's Delicious Chocolate & Hazelnut Protein Cookies
My favourite protein cookie must be Chocolate Hazelnut. It tastes just like Nutella with a gooey centre and studded with white chocolate chunks that are added just as they come out of the oven warm. These are high in protein from the vanilla vegan protein powder and whole chopped hazelnuts, which are combined in the mixture before baking. This recipe should make six chunky cookies in total, perfect for sharing.
Ingredients
6 tsp chocolate hazelnut spread
90g dairy free butter
100g dark muscovado sugar
2 tbsp dairy free milk
90g self-raising flour
30g raw cacao powder
30g whole hazelnuts, roughly chopped
½ tsp baking powder
Pinch of sea salt
Dairy-free white chocolate chunks to top the cookies
Method
Line a baking tray with baking parchment and spoon 6 individual teaspoons of chocolate hazelnut spread onto a tray. Pop in the freezer for an hour to harden.
In a large bowl, cream together the butter and sugar until light in colour.
Add the milk and whisk until combined.
Mix the remaining ingredients together in a bowl (excluding the white chocolate) and once combined add to the wet mixture and mix until you form a cookie dough.
Split the cookie dough into six equal pieces, it should be firm, but not too crumbly and not too wet.
Roll each piece of cookie dough into a ball, flatten with the palm of your hand. Place a teaspoon of the frozen chocolate hazelnut spread in the centre. Wrap the cookie dough around it so it is encased in the mix. Continue to do with the 5five remaining pieces.
Place the cookie dough well-spaced out on baking trays and bake for 10 minutes in a preheated oven at 180 °c. Take the cookies out whilst they are still a little soft as they will harden as they cool.
Press the white chocolate chunks into the dough whilst the cookies are still warm and enjoy!