The Protein Waffle House: Serve up a Tasty, Plant-Based Stack With These Tips and Recipes
Crispy around the edges, light and doughy in the middle, and with a genius honeycomb-like surface that allows it to hold all manner of delectable goodness, the protein waffle is a certified hall-of-famer in the pantheon of sweet treats.
The English word for the crispy batter cakes comes from the Middle Dutch for honeycomb, hence the grid-like shape, as waffles first took off in these Medieval times with Belgian master painter Pieter Bruegel even sketching a few waffle irons into his masterpieces.
Instagram is now home to any modern drool-inducing pieces of waffle art, a number of which you'll find on the feed of personal trainer and master waffle maker Shannon Gibbons. A fan of adding vegan protein powder for added muscle fuel, Gibbons shares her top protein waffles tips with us, including some tricks for making your batter plant-based. Plus we've included two tasty recipes for you to try at home. 
How Do You Make Waffles Vegan?
To make waffles plant-based you have to substitute the usual dairy and eggs in a recipe for plant-based options. To replace egg I use the "flax egg" option; 1 tablespoon grounded flaxseed added to 3 tablespoons water. Mix up the two and let it sit for a couple of minutes for it to thicken up and turn into a gooey, egg-like mixture.
There are other options such as banana, apple sauce, chia seeds, or aquafaba, but I prefer flaxseed because I always have it on hand, it's easy to make and doesn't affect the flavour of what I am baking. Other dairy products like butter, milk, or yogurt can be replaced with vegan butter, coconut oil, plant-based yogurt, or plant milks.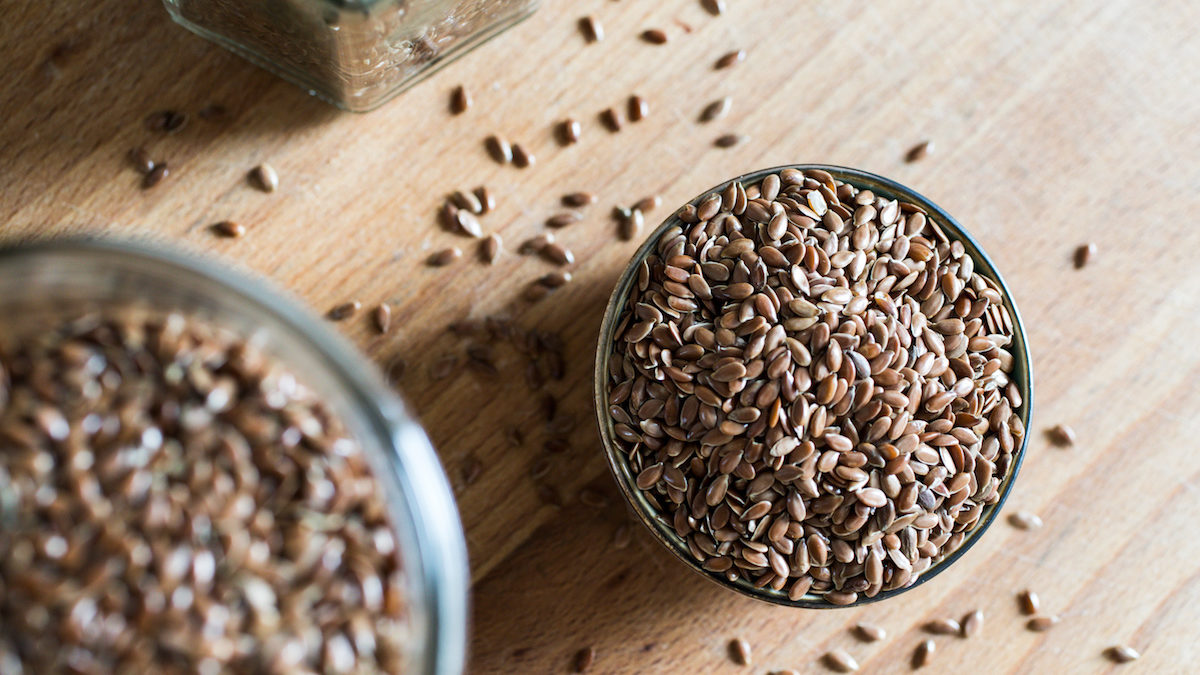 What Equipment Do You Need?
When making protein waffles, your basic measuring utensils, a bowl, and possibly a blender to grind the oats if using oat flour, should work just fine. When choosing a waffle maker think about how you're going to use it. If you're going to make your protein waffles in bulk, freeze and then have them to toast and eat later think about one with multiple grills. For versatility, a maker that also works as a panini press and grill can be super handy as well.
5 Tips For Serving Up Delicious Protein Waffles
Trial And Error
I love using protein powder in my baking to cut the amount of flour or carbohydrates, and add more protein into my diet. Simply add it to the dry ingredients just like you would any of the other flours. Sometimes it's trial and error when deciding how much flour to sub out, but usually I do half or a quarter of the flour amount with protein powder.
Wait For The Steam
A main thing to look for when cooking the waffles is waiting for all the steam to be gone before opening the waffle maker. That is a sign they are done.
Plant-Based Protein Waffles = Plant-Based Pancakes
Don't be intimidated by baking or cooking plant-based food at home. It isn't as hard or complicated as it looks. You also don't need fancy appliances to make protein waffles or healthy alternatives. Before I purchased the waffle maker I made protein pancakes using pretty much the exact same batter. They are a different shape but just as tasty and can be kept for later to toast or reheat.
Pumpkin And Espresso Are Great Flavour Adds
Also, don't hesitate to get creative with your favourite flavour combinations and try new things. During the fall I used pumpkin puree and warm spices while lately I've been adding coconut yogurt to sub for the pumpkin puree and espresso for a different taste.
For A Heavenly Topping You Can't Beat Nut Butter
I have a weakness for all things nut butter. My go to toppings are usually almond butter or peanut butter with honey and flakey Maldon salt. Sometimes I'll add berries, chopped chocolate, or pure maple syrup. It all depends on what I'm craving in that moment.
Protein Waffles Recipes
How To Make Shannon's Vanilla, Espresso & Choc Chip Waffles
Ingredients
2 cups oat flour
2.5 cups plant based milk
2 mashed bananas
2/3 cup vanilla yogurt (any plant based yogurt could work)
1 tablespoon vanilla
1 tablespoon maple syrup
2 teaspoons baking powder
1 teaspoon salt
2 tablespoons ground espresso beans
Method
Mix all the ingredients together in a big bowl.
Scoop the mixture into your waffle maker leaving room for the waffle to expand as it cooks.
You will see the mixture steaming out as it cooks. Waiting for all the steam to be gone before opening the waffle maker back up again.
Serve with berries, almond butter, and honey on top.


How To Make Form's Banoffee Protein Waffles
Ingredients
2 ripe bananas⁠
180ml oat milk⁠
1 tbsp coconut oil⁠
1/2 tsp vanilla extract or seedy paste⁠
1/2 tsp cinnamon⁠
A pinch of salt⁠
100g gluten free flour ⁠
50g Superblend Toffee⁠
1 1/2 tsp baking powder⁠
Method
On a plate, mash the bananas together with coconut oil, vanilla extract. In a bowl, mix the dry ingredients, then add the milk and finally the banana mix. ⁠
Fill your waffle maker carefully, leaving room for the waffle to expand. ⁠
If you are using an electric waffle maker you can ignore the ready warning sign and only remove the waffle once it has a firm, golden and crispy shell.⁠
Have with coconut yogurt, berries, maple syrup and your favourite nut butter.