Ask Dr Adam | Which is Best to Skip, Breakfast, Lunch or Dinner?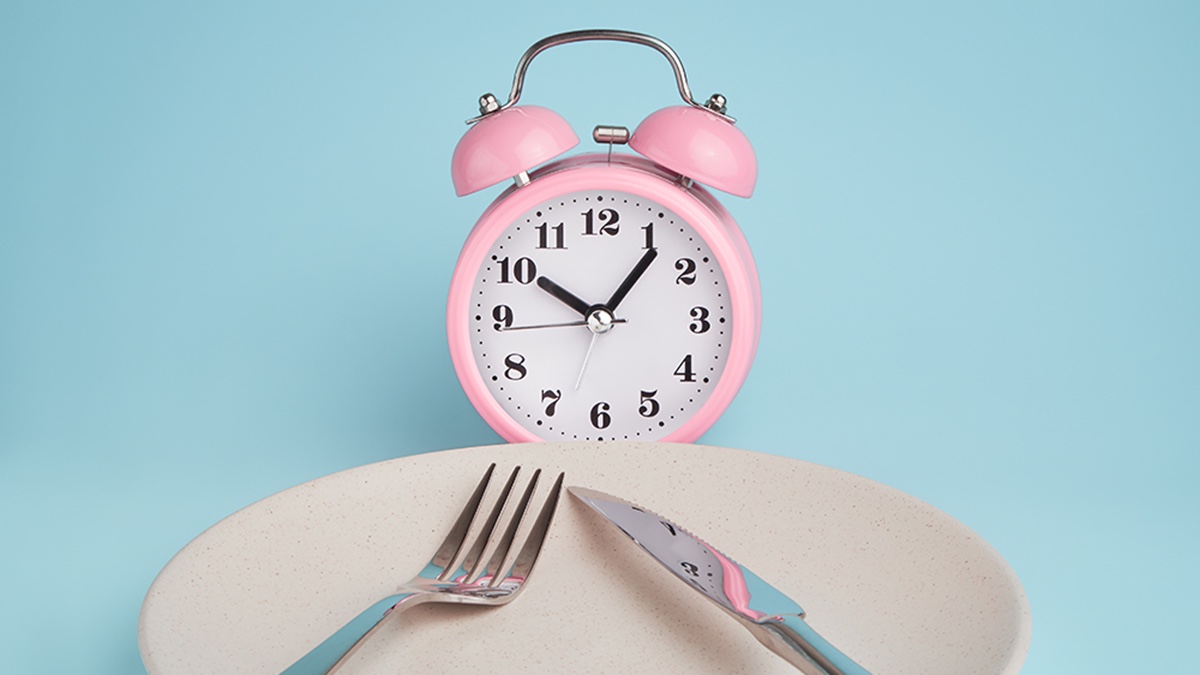 I've been intermittent fasting for months, but am interested to know if there's an optimal meal to skip for best results?
Dianne, Tring
Skipping meals has become a popular method of dieting. There are two main effects from taking either breakfast, lunch or dinner off the menu. The first is energy restriction, going by the notion that in removing a given portion of energy each day, though you might overcompensate in the meals that come before or after, it won't be enough to totally compensate for it, so you'll consume less.
The other is the metabolic effect of transitioning through different states. You're potentially elongating the fasted state of sleep, and certainly, the postabsorptive state between meals. Metabolically, this could prove beneficial because it allows you to transition to more fat utilization and liberation of fat, ie. you manage your fuel reserves better. Lots more on that in our intermittent fasting email short course.
Of course, there are many ways to achieve both of the above without skipping meals. Methods such as carbohydrate-patterning could well be a more nuanced, sophisticated way to look at nutrition, for instance. But the concept of skipping any of the three main meals does have merit. Here's why:
Skipping Breakfast
Breakfast has become the most common option for people to skip when following some form of time-restricted eating or intermittent fasting. People tend to find it easiest because generally, it's the meal commonly taken at a time of hurry, as you rush out the door in the morning. This is coupled with the fact that, of the three meals of the day, breakfast tends to be the smallest. On average, people consume around 20 per cent of their overall intake at breakfast and the subsequent 80 across the rest of the day, making it a much easier meal to part with.
But aside from calories and convenience, a lot of the logic for skipping breakfast comes from elongating the fasted state we achieve in sleep. You're initiating a longer period between your previous meal the night before and the one you have the next day. For many, this works out as the easiest way to implement regular intermittent fasting and reap the metabolic benefits that go with.
The other unique upshot to skipping breakfast over other meals is it allows you to capitalise on the benefits of fasted exercise. Particularly popular among cardio athletes, either skipping breakfast or delaying it until after a morning workout has been widely adopted as a way to use the body's fat stores as fuel.
On the other side of the pancake stack (or lack thereof), some argue that in skipping breakfast, you'll simply overcompensate in the meals following because you'll be more hungry. Research has disputed this, however. Though it has been shown that people do often eat more at lunch and dinner when they skip breakfast, it's almost never enough to compensate for what they missed. I suppose it's similar to the 5:2 diet; even on the days you overindulge, you never wholly do so enough to counter the deficit from fast days.
---
---
From a public health perspective, skipping breakfast has had its critics, too. Breakfast, they say, is the most important meal of the day. But the evidence to support this largely comes from epidemiological findings that populations who skip breakfast are more likely to be overweight. Indeed, though the correlation exists on paper, I think the data overlooks the fact that the people skipping breakfast could be doing so to try and lose weight, rather than it being the cause of being overweight, and that there is a larger nutritional mishap taking place to cause this statistic.
Skipping Dinner
Slightly less commonly adopted, skipping dinner is behaviourally much harder than breakfast. Culturally, we have become accustomed to a large energy load in the evening. But in spite of relative difficulty, herein lies one of the biggest cases for choosing it as the meal to miss. Should you be able to successfully omit dinner, it'll be all the more impactful because the amount of energy you're not eating is going to be much greater than at breakfast. As with skipping breakfast, you'd also be getting the benefits of intermittent fasting as you're still extending the fast, just from the front end rather than the back.
"Should you be able to successfully omit dinner, it'll be all the more impactful because the amount of energy you're not eating is going to be much greater than at breakfast"
Then there's this idea that we humans are better designed to deal with meals earlier in the day rather than later. Glucose tolerance tests are often done by giving people a meal in the morning because you have to do it in a fasted state. If you do a glucose tolerance test at dinner, you get a more elongated glucose response because it takes longer to clear that lipid from the meal. It's partly because there's this cumulative effect from earlier meals, but also because you're more insulin sensitive first thing in the morning because you're at your lowest level of insulin.
That ties into things around circadian rhythm, the fact you're designed to deal with meals earlier in the day better than later in the day, the start of your active period rather than the start of your inactive period. Insulin sensitivity is lower in the evening in part due to this circadian effect, but also because cumulatively you still have the effects of the previous meals and snacks (e.g. more circulating fuels and higher levels of insulin to begin with). This typically leads to a lower meal tolerance in the evening, taking you longer to clear the incoming fuel. This is one reason why there is an increased risk of insulin resistance – diabetes, cardiovascular disease in shift workers who are intermittently eating at the wrong time of day (i.e. at night).
Skipping Lunch
Which brings us to lunch, which in my opinion is the most interesting of the three, and is the basis of a study we're just about to start working on at Surrey.
Let's say you're not skipping any meals for a minute. In the space of a typical day, the timings of breakfast, lunch and dinner keep you in a postprandial state (blood glucose levels are being replenished through the day), because you haven't had time to exit this state before the next meal begins. There's this carry-on effect, amplified further still if you're snacking in-between meals.
Not only do you accumulate energy across the day but you're likely to be amplifying it each time. Breakfast is small, lunch bigger and dinner bigger still. So, there's a fair bit of sense in thinking that rather than just extending a fast by either skipping dinner/having dinner earlier or skipping breakfast/having breakfast later, you introduce a fasted state in the middle of the day. You have breakfast at say, 7 am, dinner at 7 pm, and this 12 hour period in-between that isn't necessarily a fast, but enough time to transition from postprandial to a postabsorptive state (rely initially on stored glycogen rather than the fuel of the previous meal) before the next meal. I think it's something more and more people will begin to take up.
_
Enjoyed this read?
Sign up below to receive our weekly inForm digests for more interesting articles like this. We'll never share your email and you can unsubscribe any time.
_
A qualified nutritionist for 20 years, Dr. Collins holds an MSc in Nutrition & Metabolism and a PhD focusing on energy expenditure and body composition. He is Director of MSc and BSc Nutrition at the University of Surrey. His research interests lie in exercise nutrition, body composition and energy metabolism and current research includes exercise intensity, intermittent fasting and timing of food around exercise.
To have your nutrition questions answered by Dr Adam Collins, please email hello@formnutrition.com